Guide To International Invoice Payments For Freelancers
Find out how much international invoices really cost with our free International Paypal Fees Calculator
Click Here
If you're a freelance writer and your list of clients is within just your own borders, you're short-changing yourself.
The beauty of being an English-language freelance journalist is not being tethered to one single publication (ie. being a staff writer)—or one single market.
Striking out in your local market? Or looking to expand your portfolio and becoming a freelancer with international bylines? Pitch to publications in other English-language markets like the UK, US, New Zealand and Australia, and you've got potentially hundreds of new clients.
Which begs the question: But how do you get paid without getting stiffed?
For years, the only options available were wire transfers or PayPal, both of which can skim an extortionate amount off the top in banking fees. The transactions themselves can also take ages to complete.
Let's break down what exactly you're getting into when you get paid by wire transfer and PayPal, the most common payment methods among media publications. We'll also give you alternative banking solutions that savvy, early-adopter freelancers and expats abroad have been using to keep more of their hard-earned money. For the purposes of this article, we will be looking at how they relate to freelancer needs ie. getting paid by international clients.
What to know about PayPal
After 20 years of stranglehold on peer-to-peer payments in the West, PayPal now boasts more than 277 million account holders around the world. Their longevity and numbers give PayPal street cred and, for some, peace of mind.
But when you look at the fees associated with sending, receiving and converting your money, it's jaw-dropping how much of your hard-earned money lines PayPal's pockets, especially compared to other banking alternatives that have emerged in recent years.
More on that later...
First, let's look at conversion fees. Depending on where you live in the world and the currency involved, PayPal's markup exchange rate is between 2.5 to 4.5% above the wholesale, interbank exchange rate, giving you much less bang for your buck.
Then there are the fees you incur just for receiving money that you're owed.
Paypal will take between between 3.9 to 5.4% off the sum of your money transfer, depending on the currency and where you are. That's up to $54 off an invoice of $1,000.
Depending on how they pay, country of residence and currency involved, and what type of account they hold, your client is also on the hook for up to 5% of the amount being sent.
Both you and your client are paying up the nose for these international transfers.
For security reasons, it can also take between three to five business days on both ends—sender and receiver—for the money to be reviewed, cleared and released. PayPal has also been known to freeze accounts for days at a time citing precautionary measures, which can cause huge headaches and inconveniences.
Wire transfer
Bank wire transfers—direct payments made between one bank to another— are perhaps the most outdated, but also the most common method among big, mainstream media outlets for paying their international freelancers. But once again, it can be costly for both parties, with fees ranging between $10 to $60 for outgoing and incoming transfers.
Money-saving alternatives
Unlike traditional banks and PayPal, Transferwise is an online money transfer platform that gives account holders international bank details so that you can receive money in different currencies—with zero fees.
To be clear, a Borderless Account is different from Transferwise's regular money transfer feature, which allows customers to send money to people around the world.
When you sign up for the free Borderless Account, you get account numbers, sorting and routing numbers for the US, UK, Europe, Australia and New Zealand, as though you were a local resident.

For example, if you're a US journalist working for a European publication, you can provide the client with your EU banking details and get paid in euros, just like a regular bank. The client doesn't have to sign up for a Transferwise account as they would be paying you out like a regular local via bank transfer.
Once the money lands in your virtual account, you can convert the money to US dollars and then send it to your actual bank at home for a fee of $1.40 (fixed fees for moving money vary depending on currencies but are nominal, averaging about $1). The typical currency conversion rate ranges between 0.35%-2.85%. Transferwise uses mid-market exchange rates comparable to Google, Reuters and XE.
For instance, on Aug. 27, 2019, €2,000 converted to $2,210 USD on Transferwise. A quick calculation on Google showed a conversion of $2,219 USD, or a difference of $9 USD. Transferwise's conversion fee was €8.17.
How Transferwise is up to 10X cheaper than PayPal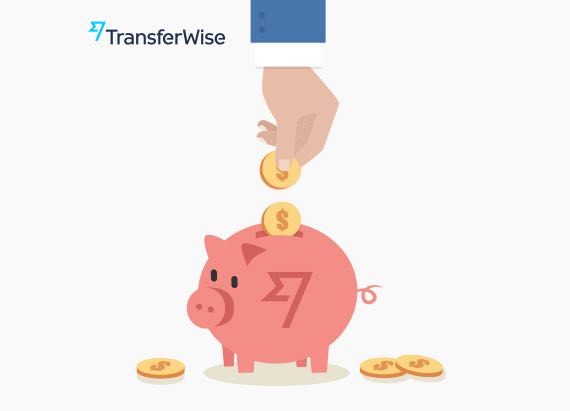 Now compare that to PayPal. Remember, with Transferwise, you've only paid €8.17 and $1.40 in banking fees so far, and that was just to convert your money and transfer the funds to you local bank account.
With PayPal US, just to receive your international payment you're charged up to 4.4% in transaction fees, plus a fixed fee that's based on the currency received.
Here's a closer look. A study conducted between June 19 to July 27, 2019 by research agency Alderson Consulting in partnership with Transferwise, offers a side-by-side comparison of fees when a PayPal business account in Europe made a payment of €2,000 to a US PayPal business account, versus Transferwise Business.
With PayPal, the sender was charged €96.92. With Transferwise, the fee was €9.44—that's 10 times cheaper than PayPal.
But here's where it really hurts for the freelancer: The US recipient—let's pretend that's you—had to cough up a whopping $95.06 USD, just to receive their money.
Meanwhile, the same transaction is free with Transferwise.
Overall, after conversion, the US business that used PayPal received a total of $2,056 USD. Had they used Transferwise, they would have received $2,258—a difference of $202.
| Fees/cost | | |
| --- | --- | --- |
| Amount sending (GBP) | £2,000 | £2,000 |
| Exchange rate (19/6/19 16:37 BST mid-market 1.1262) | £1=€1.1261 | £1=€1.0735 |
| Provider exchange rate markup | £0.12 | £98.16 |
| Transfer fee | £7.66 | £0 |
| Total cost to send | £7.78 | £98.16 |
| Amount recipient receives (EUR) | €2,252.26 | €2,147.02 |
Find out how much international invoices really cost with our free International Paypal Fees Calculator
Click Here
The same goes for international wire transfers at traditional banks. When transferring money, banks can jack up the currency exchange rates and slap on additional fees. Transferwise users can see how much it costs to send their international transfer, and exactly how much money the recipient gets in the end before carrying out the transaction. They can also compare fees and conversions with other banks before sending.
Important to note: With the Borderless Account, you can only receive payments that are made in the same currency as your balance. That means you can't receive euros into your US Borderless Account or pounds in your American account. That also excludes Canadian payments for your Borderless Account.
With Transferwise, you can also hold, manage and move your money in 40 currencies, and send money to 50 countries.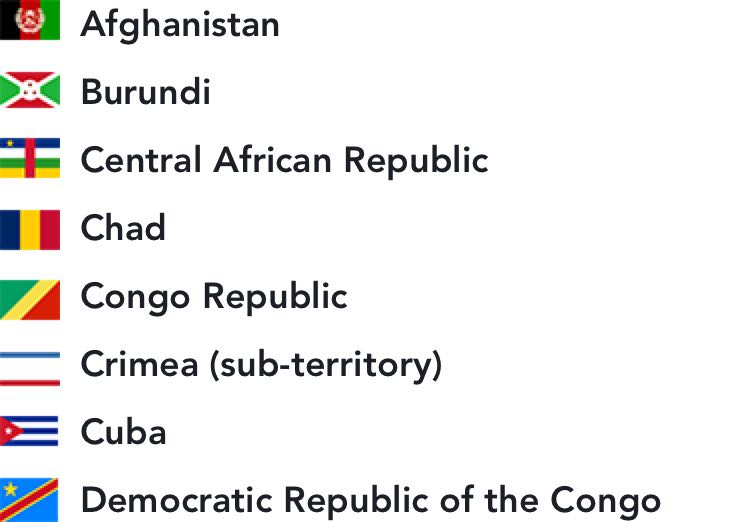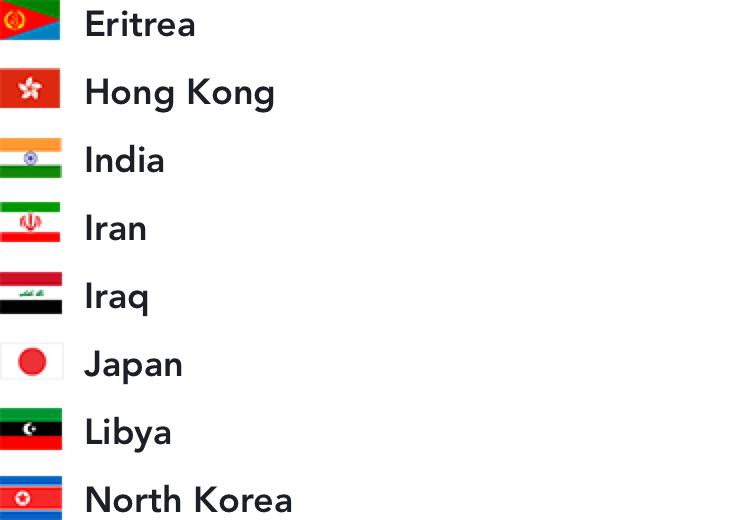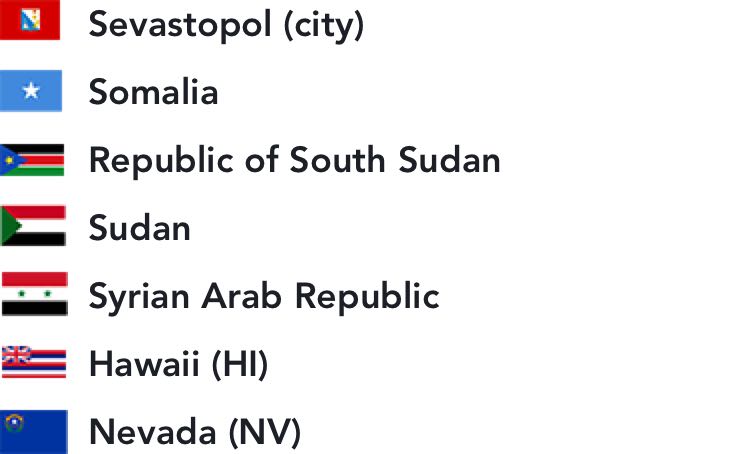 Setting up your free account requires filling out online forms and uploading government-issued identification like passport, national ID card and driver's license along with proof of address, be it utility bills or credit card statements. You may also be asked for a selfie verification, which involves uploading a picture of yourself while holding your ID.
The verification process can take about two days.
How to get others onboard
Everyone loves saving money. If you have clients who pay you regularly via PayPal, you might be doing them a service by making them aware of this cheaper banking alternative. Particularly if they're small to mid-sized outfits.
If you have a good working relationship with your client, consider introducing them to Transferwise in a paragraph that goes something like this:
"Hi -----,
I've recently made the switch to Transferwise, an online money transfer service that has helped me save a considerable amount of money in fees. I realized this could also be of interest to you, as the fees to send and receive international money transfers are a fraction of what they are at PayPal and traditional banks. It's also a lot faster. When you sign up, you get international bank details for the US, UK, Europe, Australia and New Zealand.
Here are a few links to the website that explain how it works:
I thought I'd bring this to your attention, as it's becoming quite popular within the freelance community."
Full-service banking at Revolut
Another big UK-based player in the industry is Revolut, which will likewise give you a free UK and free Euro bank account.
Unlike Transferwise, though, there are different tiers, some of which are paid. If you sign up for a Personal plan, you have three options: Standard (free), Premium and Metal, which cost €7.99 and €13.99 respectively.
If you sign up for a Company plan, freelancers can also choose between a free and professional account for €7 a month.
The big difference: Standard (free) account-holders in both personal and freelancer categories are charged €3 for every international transfer.
Revolut supports transfers from employers in the following currencies: USD, GBP, EUR, PLN, CHF, DKK, NOK, SEK, RON, SGD, HKD, AUD, NZD, TRY, ILS, AED, CAD, HUF, JPY, MAD, CZK, QAR, THB, and ZAR. Revolut uses the interbank exchange rate employed by banks.
But where Revolut could hold appeal for freelancers is the breadth of its banking services, particularly when it comes to money management.
Compared to Transerwise, Revolut is more full-service banking, particularly for premium account holders.
Travel journalists, for instance, may be interested in Revolut's overseas medical insurance service, powered by the geolocation technology on your phone: It's enabled when it detects that you've left the country, and disables itself upon your return.
Other travel-related services comparable to credit card coverage include delayed baggage and delayed flight insurance and global express delivery.
Account-holders can also set up recurring payments for bills, rent and savings accounts and create monthly budgets for groceries, entertainment etc., much like a traditional bank.
Transferwise, meanwhile, is less about traditional banking, more about moving money.
Conclusion
Gone are the days when freelancers had to fork over a good percentage of their hard-earned income to banks and money transfer giants. Global mobility and the gig economy have spawned new financial solutions with expats and freelancers in mind. While freelance writers and journalists typically may dread having to deal with the business and finance side of their profession, it's worth exploring the diversity of offerings at our disposal.
Find out how much international invoices really cost with our free International Paypal Fees Calculator
Click Here